No matter where you are in the world, you can always connect back to CEMS. We are constantly looking for new ways to bring this Global Alliance to your doorstep. Below you will find a number of new initiatives that will inform and inspire.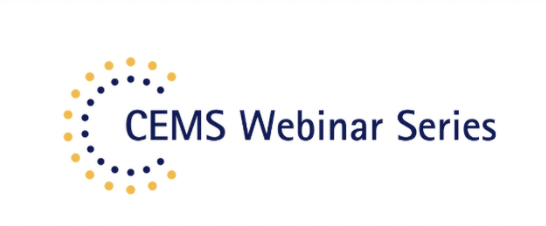 The CEMS Alumni Association, Student Board and Global Office, have teamed up to provide the CEMS community engaging learning opportunities on key business topics and trends through a series of monthy webinars. The live CEMS Webinar Series take place on a monthly basis and are open to students, alumni and the larger CEMS community. It's a thought-provoking program lined up with interesting content and speakers for you. If you missed the live recording, here below, you can catch up on these deeply insighful discussions. You can also find more on the CEMS YouTube channel.
Ideas, suggestions for a future webinar, or would like to propose or be a speaker? Reach out to the CEMS Alumni Relations Team at alumni@cems.org!
Corporate Venture Capital: opportunities and challenges
This webinar will discuss some of the opportunities, challenges and questions companies face with corporate venture capital initiatives. Axel Tismer, CEMS Alumnus 99', will guide us and highlight strategies to incorporate into CVC.
Download the presentation in this video
Category Design in Real Estate: Building Leading Instant Buyer in Southern Europe
Giorgio Tinacci, CEMS Alumnus 2015, will cover the following: his entrepreneurial journey from CEMS student to tech entrepreneur in real estate, pitfalls, instant buyer platform solutions, disruptive innovation through category design and its challenges and much more.
Download the presentation in this video
Alumni of the Year Panel Discussion: Geographic Differences in Gender Equality.
We proudly present Geographic Differences in Gender Equality with Alumni of the Year Awardees 2019: Rebekka Grun von Jolk (CEMS 1999) and Nina Mohanty (CEMS 2017), which will occur during CEMS Global Alumni Week 2020. Nina and Rebekka will kindly provide their thoughts and insights on this heated disucssion followed by a Q&A session.
Homo oeconomicus vs Homo sapiens
We are happy to announce our next webinar with Ewa Miendlarzewska, CEMS Alumna (Class of 2007), Associate Professor of Neuroscience & Management at the International Management School Geneva. Ewa will be covering the following topic: Homo oeconomicus vs. Homo sapiens, which will address rationality, value (moral) & emotions.
Download the presentation in this video
Why do we focus on values not ethics: Implications from China?
In today's evolving world, doing business goes hand in hand with management ethics. Dr. Hao Chen, Assistant Professor at Tsinghua University, will discuss with us why it is important to focus on values, bringing examples from China. The webinar will cover an overview of Chinese culture and contemporary management philosophy, linking implications to businesses and concrete examples on how companies manage values in China.
Remote Work at a Glance: CEMS chat with Aneta Kosinska
Enjoy this session with CEMS Alumna, Aneta Kosinska, where she provides you tips & insights about the art of remote working all while having a relaxing chat. You'll leave with your virtual toolkit replenished.
The Serendipity Mindset: the art and science of creating good luck
Ever wonder about luck and how it plays into daily life? work? in general? Dr. Christian Busch, Prof. at NYU & visiting professor at The London School of Economics and Political Science (LSE) explains that serendipity isn't about luck in the sense of simple randomness. It's about seeing links that others don't, combining these observations in unexpected and strategic ways, and learning how to detect the moments when apparently random or unconnected ideas merge to form new opportunities. Busch explores serendipity from a rational and scientific perspective and argues that there are identifiable approaches we can use to foster the conditions to let serendipity grow.
Human Resources of Tomorrow
In this episode, Rimli Das Gupta, CEMS alumna and a Recruiting Expert at Beiersdorf, will dive in and provide us input on how HR has changed over the years and how relationship management will be shaped in the future from trends in AI to global talent acquisition.
CEMS Leadership in a Post Covid-World Series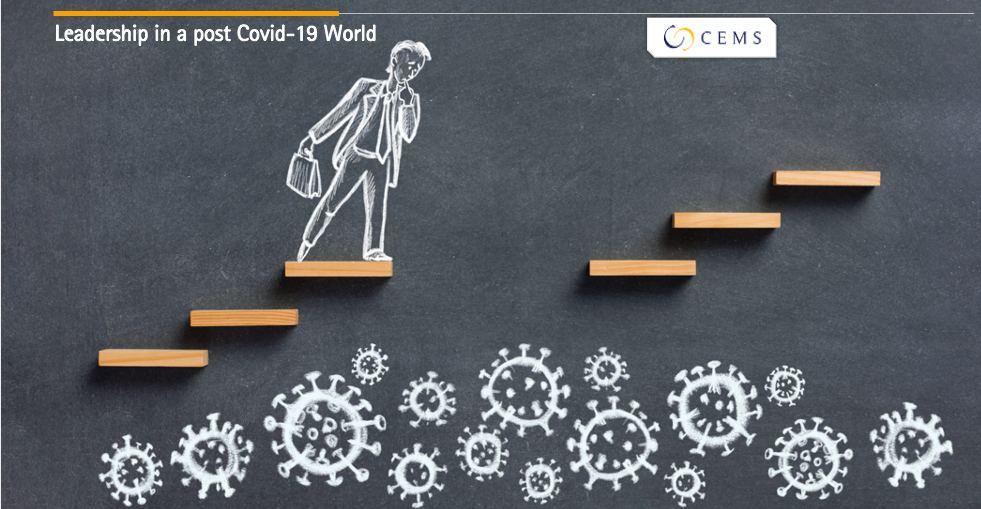 The vast majority of CEMS Alumni and Corporate Partners believe the way their companies operate globally will change as a result of COVID-19. How is this pandemic altering the DNA of global organizations? Join us for this series discussing how to cultivate successful global leadership in the wake of this unprecedented crisis with CEMS Corporate Partners, alumni and academics.
Learn more on the CEMS YouTube Channel!
The CEMS Podcast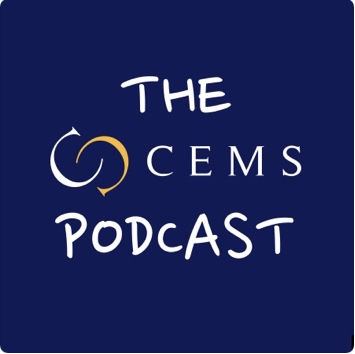 The CEMS Student Board has launched The CEMS Podcast, with regular interviews sharing insights and discussions about topics relevant and interesting for all CEMSies, and especially current CEMS Students.
Season 1 - Gregor Schafroth explores topics relevant and interesting for all CEMSies, and especially current CEMS Students.
Season 2 - Every two weeks, members of the CEMS Student Board provide listeners with the amazing stories and insights on all our global community has to offer. 
Driving towards a carbon neutral future with Ola Källenius
This online event organized together with CEMS, in which SSE/CEMS Alum and CEO of Daimler & Mercedes-Benz, Ola Källenius, delivered a keynote speech on the future of sustainability in the automotive industry.
With an introduction by SSE President and Professor, Lars Strannegård, and a discussion led by SSE Associate Professor, Martin Sköld, this webinar will focused on the current challenges and opportunities within the automotive industry and why innovation and sustainable mobility represent the way forward.