The meeting took place between 2nd & 4th of September and was organized by the CEMS Student Board and the Nova School of Business & Economics, Lisbon (NOVA).  Within the 3-day meeting the Function and Team Leads discussed their ongoing projects within the CEMS global community. Additionally, an update regarding cross-school initiatives was also shared by Catherine da Silveira, Academic director at NOVA, & Jumana Zahalka, Academic director at National University of Singapore (NUS). 
Current projects included:
Preparation of a Graduate Profile Taskforce and involvement of SBRs to represent student community in the same

Commitment to non-plastic sustainable events including vegan/vegetarian meals to offset travel emissions

Provide accurate information about sustainability as a part of Marketing initiative of "Good Trends Campaign" 

The CEMS Buddy program helping clubs to learn from each other and engage in shared events

Alumni Mentorship platform 2.0 to have a one-stop portal to get in touch with all alumni and students across the alliance

Organize CEMS Club President Meeting in Stockholm on 8th-9th October
The in-person meeting hosted 26 SBRs who were able to travel again and had the chance to connect in team building sessions and social events, further strengthening the spirit of a true alliance. The remaining SBRs were connected digitally for the closing meeting. Moreover, Nathalie Perrin &  Rita Soltesz from the CEMS Global Office added on to the discussions through engaging sessions, full-board meetings, and single team meetings. 
Discussions revolved around Corporate Partners participation and the variability of international internships for APAC members within the CEMS community. Student Board Representatives (SBRs) from University of Cologne, ESADE Business School and NOVA School of Business and Economics also participated in a dynamic session with the Deans of CEMS Alliance to discuss the future of Graduate Profile Taskforce around CEMS MIM curriculum.
After this intensive meeting the Student Board Representatives discussed the possibility of a reunion in Cairo, Egypt in December 2022. This meeting served as a reminder of the great work that has been executed so far.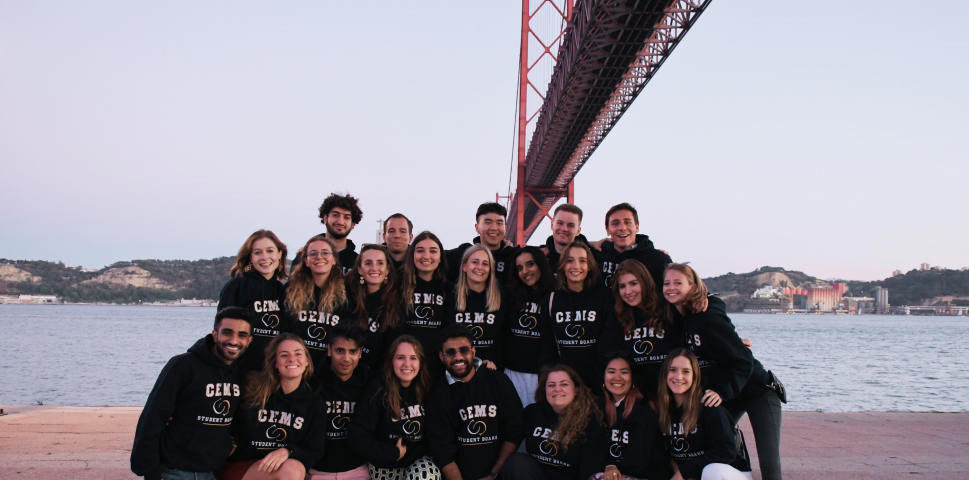 About the Student Board
The CEMS Student Board consists of elected representatives from each CEMS school. It serves a dual role by advocating for the students' opinions, and managing projects on a global scale, while supporting the local CEMS Clubs.
The Student Board is organized in six functional areas: Marketing & Communications, CEMS Club Support, Master in International Management Affairs, Corporate & Social Partners, Responsible Leadership and Alumni Relations. Also, each member is allocated to one of the five Project Teams: Advocacy Taskforce, Global Integration, Digital Innovation, International Engagement Committee, and Diversity & Inclusion.